The new year is a perfect opportunity to make a resolution to finally achieve your goals. It could be to read more, not to stress as easily, or even finally join the gym. Self-improvement and self-confidence are common themes – but rather than the gym membership you'll never use, or the Dry January that you'll be dying to see the back of, why not choose something that can make a real difference?
Nearly half the population are not happy with their smile or teeth, according to National Smile Month, and that can make us feel self-conscious to talk. The survey also found that 56% of respondents find a smile is the second most attractive feature a person can have, after their personality.
Thankfully, if you're lacking confidence in your smile and want to have some work done to fix your teeth, we can help. Here, we'll look at five ways you can achieve a perfect smile in 2018.
Check-ups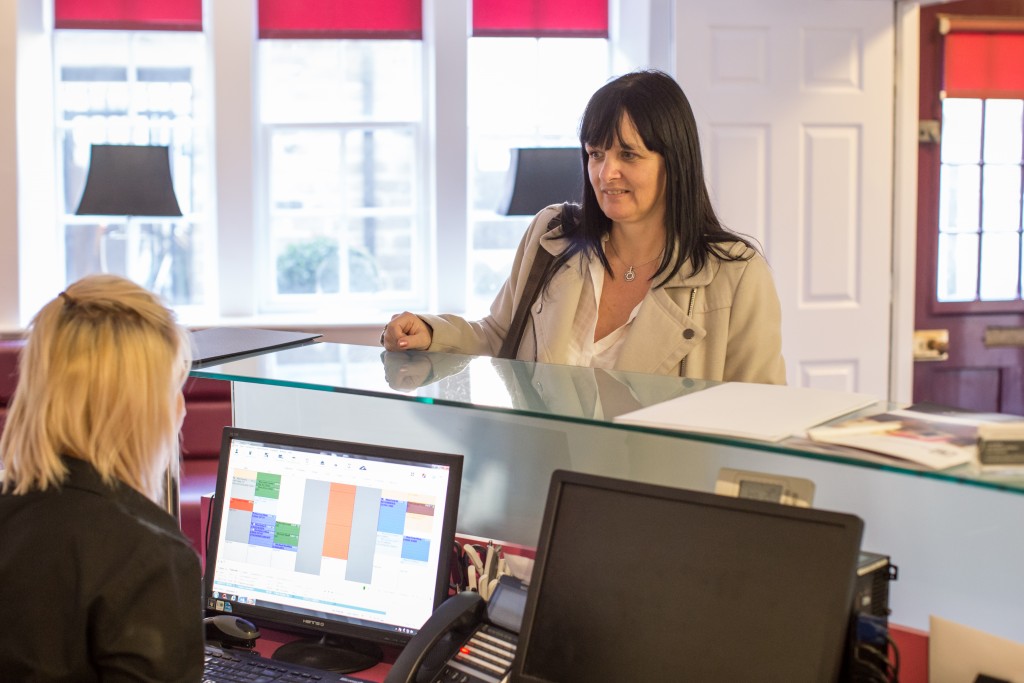 Our belief at The Courtyard is that good dentistry is delivered through attending regularly, so we can build trust with our patients – and there's no better way to do that then by having check-ups. We've covered the benefits of going private for your check-ups on our blog before, but we'll do a quick recap of the benefits.
By organising our calendar, we can spend more time with you, and give you the support you need – so we can ensure that you have a great patient experience. We also have packages to suit every budget, and with so much more than a check-up included, you get value for money too.
Our Dencare package is the most popular check-up plan we offer, including two check-ups and two hygiene sessions per year. Priced at £22 a month it also includes free white fillings at no extra cost. That's less than half the price of a full Sky TV package! With white fillings starting from a minimum price of £125 each, there's the opportunity to save a great deal on the full cost of dental treatment.
Visiting the dentist regularly might not sound appealing, but our expert team understand patients' fears and will do their utmost to make the dental treatment as stress-free as possible. Our practice has been designed to create a relaxing environment, and you're in good company with over 1300 check-up patients registered at The Courtyard – plus we serve a good coffee too!
Invisalign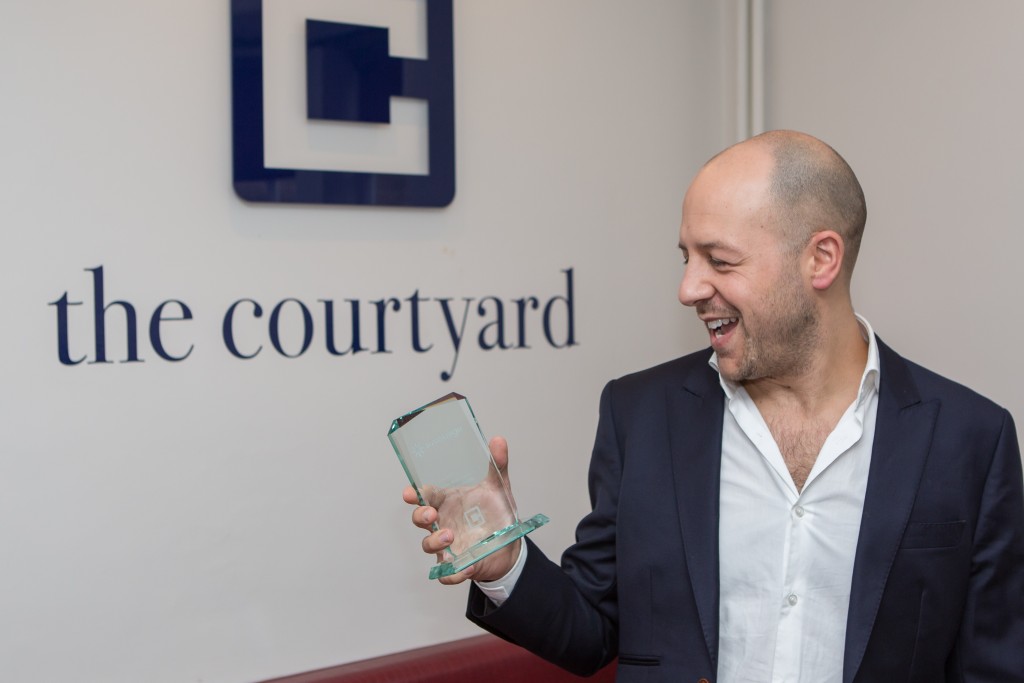 Invisalign has the power to dramatically change smiles, and we've seen the results first hand time and time again, having completed over 650 cases and cementing ourselves as Yorkshire's most experienced Invisalign dentist.
A discreet braces treatment, Invisalign gets its name from being and almost-invisible- aligner for your teeth – perfect for anyone wanting to undergo a smile change without anyone noticing. With the custom-made aligners created by the dentist, there are plenty of options within the Invisalign product offering to help you get the smile you deserve – and with The Courtyard's 0% finance options, it's more affordable than ever.
Using Invisalign can help straighten your teeth in just three months with Invisalign i7, or two years with Invisalign Complete for complex cases, depending on the number of aligners needed. In the past five years, we've found that 60% of all our orthodontic patients have been treated with Invisalign Lite, priced at just £100 a month – and we're dedicated to offering the best patient experience for the treatment in Yorkshire.
In our experience, we have found this treatment is very popular for brides-to-be.  An independent survey from Invisalign also found that 92% of recently married women agreed that a smile is the most important accessory a bride can show on her wedding day.
Not only that, we are currently offering a New Year price promise where we'll match any Invisalign quote from certified providers within the Yorkshire area. Even more reason to find out about our Invisalign capabilities.
Implants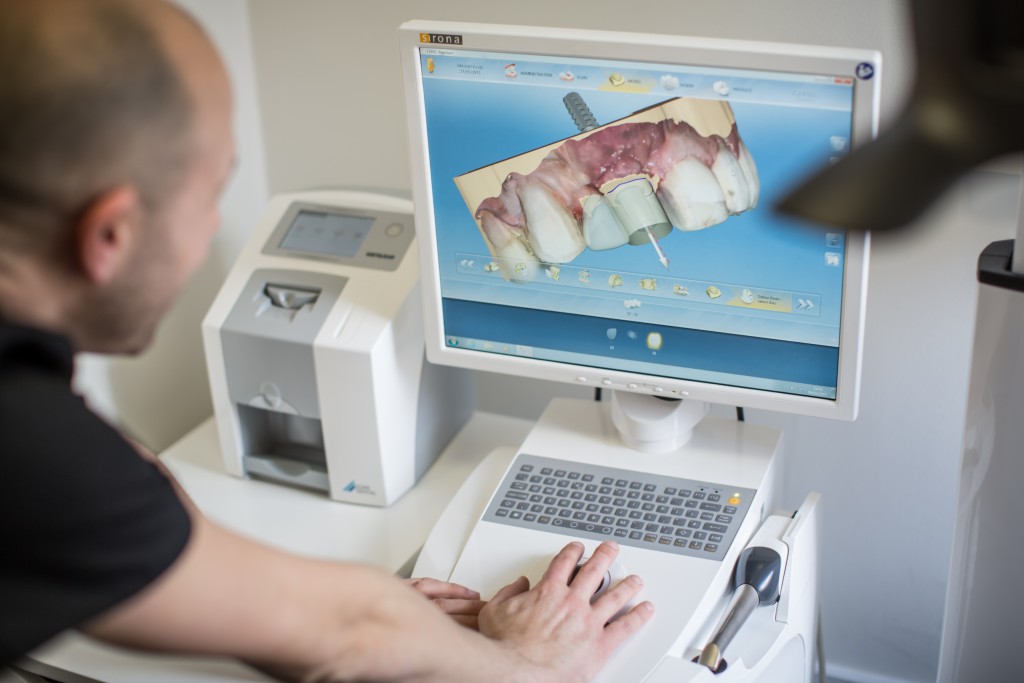 If you have any missing teeth, then implants are the solution to help you get your perfect smile. Dental implants replace your entire tooth from the root up, leaving you with a permanent result to fix any gaps in your mouth from missing teeth.
Using a simple local anaesthetic, we place a titanium screw in the space to provide support to the replacement tooth, so they can't slip or shift. Then, over the space of a few months, the bone in your jaw fuses to the implant, and when it's stable, the false tooth can be fitted.
This treatment is a permanent solution, as implants can last up to 25 years. The end result is a tooth that looks, feels and functions like a natural tooth, and you retain your face shape, avoiding the sagging or sinking that can occur with missing teeth.
The bonus is that you're in good hands with The Courtyard. We have placed over 1,200 successful implants and have a state-of-the-art digital dental lab on site, ensuring you get a high level of experience from our entire team, with the latest technology available to help you get the best results. All prices are all-inclusive with no hidden extras, and we also have 0% finance options to help make the costs more affordable.
Veneers
Veneers are somewhat similar to the implants that we offer, except they will improve your smile in the shortest amount of time. With two options to choose from – composite or porcelain veneers – veneers are able to cover chips, gaps or stains on your teeth.
Veneers are thin layers of porcelain or composite which cover the front or whole surface of your tooth to change its colour and shape. At The Courtyard, we design and hand-finish them before we custom fit them to you. Plus, they last for years, ensuring value for money without a compromise on quality.
We've developed our own philosophy when it comes to veneers, so our process may be a bit different to other dental practices you might have gone to in the past. Our lead ceramist Bernard Green has 30 years' experience in the industry, and he personally signs off each veneer.
We've covered veneers quite a bit on our blog, so if you'd like to know more about the veneers process, we've gone over our seven-step guide and have compared veneers and implants if you're deciding which is the better option for you.
Whitening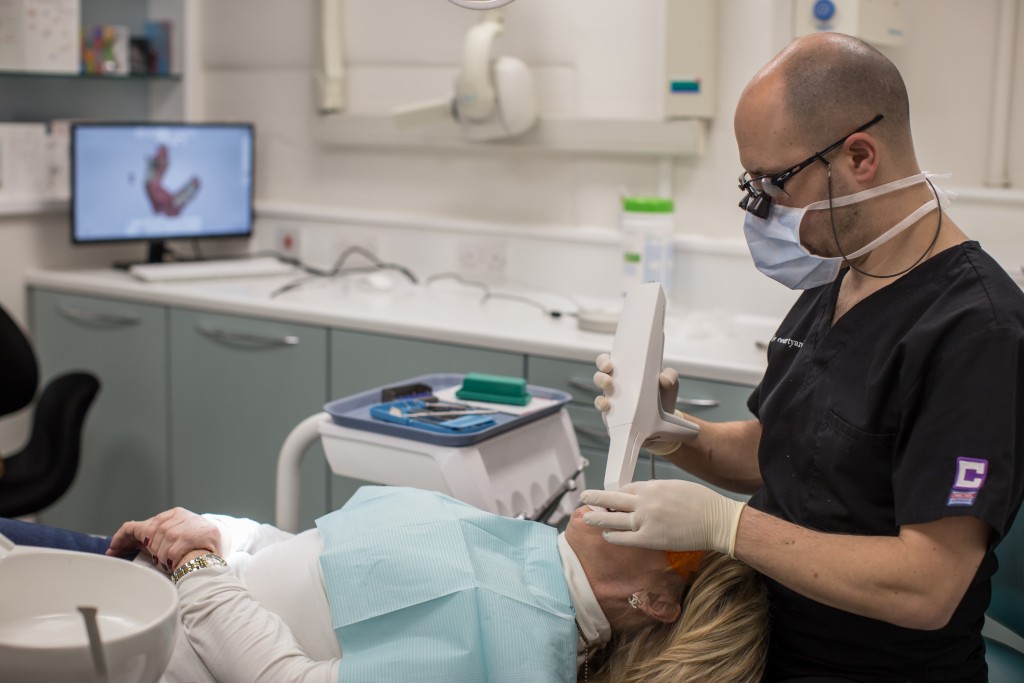 Whitening is an incredibly popular treatment with a rise in the number of options available for use at home, and it's one of the most instantly noticeable ways to transform your smile.
Amazingly, the National Institute of Teeth Whitening found that 70% of people surveyed believe that a person's smile can be a deciding factor in career advancement, and 90% of adults believe that a healthy, white smile makes you look sexier and more appealing to the opposite sex – so it's no surprise that whitening is a  popular option for people.
But having it done professionally is always the best way to go if possible, and we're not just saying that because it's a service we offer! Although some home treatments can be effective, qualified dentistry professionals will be able to provide you with more support than a home kit can offer, and it's a clearer difference. 82.5% of people saw a noticeable difference from teeth whitening at a dental practice, compared to 63.8% who saw a difference with a home teeth-whitening kit.
With two different whitening treatments on offer, there's an option to suit every budget. We discussed the attitudes to dental treatments, including whitening, here, and if you're interested in a whiter smile for 2018 then we can help.
With plenty of options to help you get the perfect smile this year, why not contact our expert team to arrange a free consultation and get your new year off to the right start.