With cosmetic dentistry becoming more accessible and affordable to the general public, it's changing how people think about teeth treatments. Attitudes to teeth whitening, for example, have changed massively – no longer do people associate it with going ridiculously white like Ross from Friends, but understand that they can use the treatment to achieve a natural look.
So why have attitudes changed? Research by the British Orthodontic Society into their 400 members found that 75% of dental practices surveyed have reported an increase in adult treatment, with reasons for the rise down to heightened awareness of adult orthodontics, and how dental treatments can impact wellbeing and appearance.
The stereotype about British people and their teeth is greatly exaggerated, and is a source of great ridicule from our American counterparts – but it's also something that has been proven to be incorrect as we actually attend the dentist more than them! But has this association as a country tarnished with not-so pearly whites also shaped our opinions on how our smile should look?
As a provider of many cosmetic dentistry options, we're going to look at how people feel about different treatments, and how a good dentist overcomes any stigma around a dental procedure.
The rise of cosmetic dentistry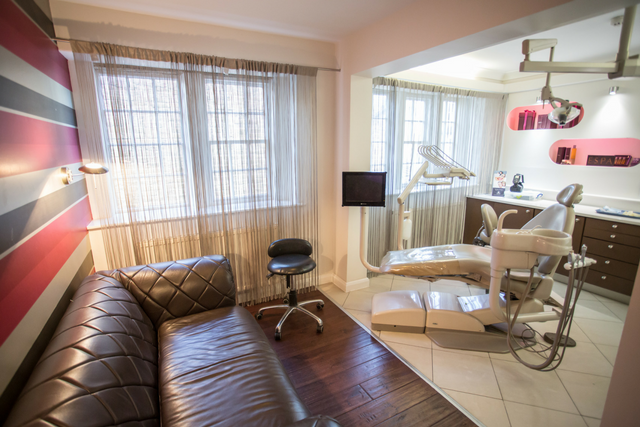 Cosmetic dentistry isn't anything new. In fact, it's technically been around for thousands of years, ever since the Etruscans made dentures with ivory and bone back in 700 BC. But it was the 1990s, referred to in dentist circles as the "cosmetic dentistry era", which saw the treatments really begin take off in terms of popularity.
With technology improving the speed of procedures and overall patient experience, cosmetic dentistry is in a healthier state than it ever has been, and with so much choice available to patients there's a treatment out there to improve any smile.
Veneer teeth are a perfect example of how technology has changed when carrying out procedures. When undertaking a veneers treatment here at The Courtyard, we take a digital smile impression of your mouth using the latest in 3D CADCAM technology to show you what the finished product will look like on a screen, producing models, photos and a template, so you can have an idea of how your smile will look before we even pick up any tools.
It doesn't just stop at 3D technology, either. We apply temporary composite resin to your teeth (definitely not ivory and bone!) so you can see what it looks like in real life.
You can learn more about the process behind veneer teeth in our step-by-step guide. Because tech has greatly improved the process, and provides patients with more options pre-treatment to help eliminate any surprises in the results, attitudes have changed so drastically that a quarter of Brits have now had some form of cosmetic dentistry.
Attitudes to teeth whitening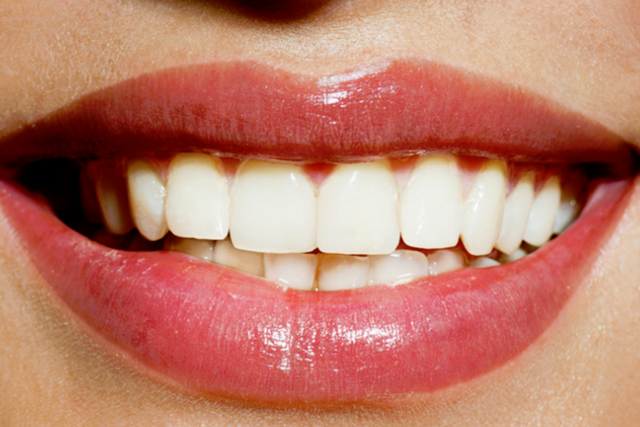 Something that has also benefitted cosmetic dentistry is that more and more people understand that natural looks can be created, as opposed to a Hollywood smile. As mentioned previously, teeth whitening has historically been given a bad reputation due to the extremes people can go to when using whitening kits, or many celebrities undergoing drastic changes to their teeth. But with some managing to do it discreetly, it's paved the way for others to follow suit.
Whitening is one of the most popular dental treatments on offer worldwide – with over 100,000 people in Britain trying whitening in the last year. With kits to try it yourself at home or getting it done professionally in dental practices, there's plenty of options to get your teeth to shine.
Why is teeth whitening so popular? As our practice owner Marcos puts it, it's because it's been "proven to be the easiest, cheapest, safest and often most dramatic way to improve a smile."
A survey by White Glo also revealed that 75% of people are unhappy with the colour of their teeth, highlighting that it can be a sore subject for many people who want to change their smile.
Some concerns people have when it comes to whitening, as with most dental treatments, is the pain factor. But any good dental practice should take the necessary steps and precautions to make sure the patient has the most comfortable experience possible.
Whether the treatment hurts or not is dependent on a number of different factors such as the sensitivity of the patient's teeth, the form of whitening treatment being used, and the quality of the treatment used.
Zoom laser whitening – undertaken in a 90-minute appointment with our very own Kirsty Coxon here at The Courtyard – has been proven not to damage the enamel surface, is approved by the British Dental Association and General Dental Council as perfectly safe, and is suitable for use with all patients. The laser used includes a buffer which helps protect the teeth from damage and pain.
We know dentists have historically been something to fear, but we're lovely people – promise! If visiting the dentist is something of a concern, then have a read of our blog on the four ways we put an end to dental phobia here.
The change in braces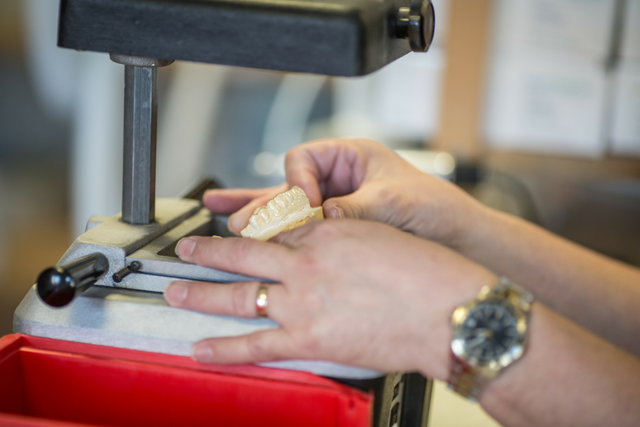 When you think of braces, you may think back to experiences your friends had at school – something that would be embarrassing in adulthood. But a lot has changed when it comes to braces!
Famous faces such as Prince Harry, Gwen Stefani and Emma Watson are well known for wearing metal braces during their adolescence – so what about when you reach adulthood? Invisalign, a discreet orthodontic treatment, aims to rectify any embarrassment, as the clear aligners are so well hidden it's difficult to tell if they're even there.
Invisalign is quickly becoming a very popular option for adults, with over four million patients treated worldwide. Our experience with the treatment is that if a patient is lacking confidence in their smile, they don't want further attention drawn to their teeth – making Invisalign the perfect solution.
With one in five orthodontic patients now over the age of 18, attitudes have changed when it comes to adults having braces. The Courtyard has witnessed first-hand the rise in these Invisalign cases, with over 650 treatments completed in the 10 years that we've been working with the product – which has cemented our position as Yorkshire's most experienced Invisalign dentist.
Candice Syron, an Invisalign patient who visited our practice, told us why the treatment was ideal for her:
"Having been told by my other dental practice that only traditional train track braces would work, I had been put off the idea.
"Marcos welcomed me into his spa-like practice and discussed how we could make my smile beautiful, relatively pain-free, and without the use of traditional braces.
"Invisalign was the perfect option for me. Discreet and almost invisible, not a single person knew I was undergoing a smile transformation. I am more than delighted with results and I now have a perfect smile."
Another patient Becky Poole – who has just finished her Invisalign treatment here at The Courtyard recently – has kindly allowed us to share pictures of her results. She told our team: "Thank you so much for helping me achieve my perfect smile – I am over the moon with the result."
With plenty of options to achieve a natural smile, cosmetic dentistry is no longer just for the Hollywood stars. Subtle treatments can make a world of difference to patients without drawing a lot of attention to the fact that they've had a bit of work done.
Whether it's veneer teeth or dental implants that can help achieve natural looks, whitening or Invisalign, attitudes to cosmetic dental work have changed dramatically, and people are now enjoying the benefits of the results.