It's been seven years since we were awarded Private Dentistry Awards' prizes for Most Innovative Practice and Best Private Practice in England, and it's made us feel all nostalgic. A lot has changed at The Courtyard since 2010 and, thanks to the support of our team and our patients, we've been able to go from strength to strength.
We're not a practice to rest on our laurels, but it's a great chance for us to take a look at what's happened in that time and look at how far we've come – such as becoming Yorkshire's most experienced Invisalign dentist, featuring in the government's Parliamentary Review as a representative for private dentistry, and expanding our practice – all thanks to the hard work of our team, and our lovely patients for using us, of course!
We'd just like to take this opportunity to thank everyone for being a part of our journey and allowing us to get to the place where we are today. Here's five reasons why we consider ourselves one of the best practices in Yorkshire.
Yorkshire's most experienced Invisalign dentist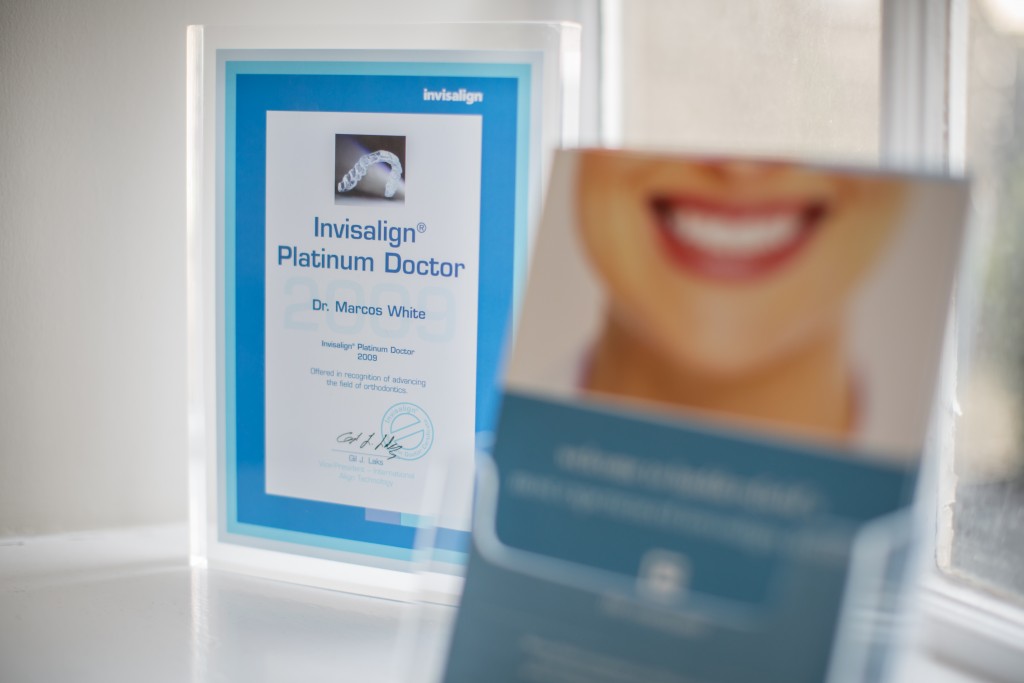 Offering Invisalign is one of our most popular services here at The Courtyard, and the knowledge that has come from being one of the early adopters of the invisible braces has cemented our position as Yorkshire's most experienced Invisalign dentist. Since first offering the treatment in our practice nine years ago, we have gone on to complete over 650 cases, and counting!
The experience of working with three treatments, Invisalign i7, Invisalign Lite and Invisalign Complete, has allowed us to support many of our patients, and change their smile in a positive way. Thanks to the glowing reviews of our patients, and relationships with local practices who have recommended us as their referrer for Invisalign cases, we have recently received Platinum Elite accreditation, the highest mark of approval Invisalign give to dentists.
Having such a high accolade from Invisalign and being recognised as one of the best providers in the UK has been testament to the hard work of our staff, who are constantly looking for the latest, innovative ways to support our patients.
The rise of celebrities like Kate Middleton and Justin Bieber using the treatment has also seen its popularity increase dramatically, with many newly engaged brides-to-be wanting to use Invisalign as part of their makeover for their wedding, which we have previously talked about on our blog.
Marcos White, our owner and lead cosmetic dentist, talks about what made us become so interested in using the treatment in the first place. "What drew us to Invisalign as a treatment was how discreet it was. The fact that a patient could straighten their smile and no one would notice they were undergoing treatment was amazing to us."
Continued Investment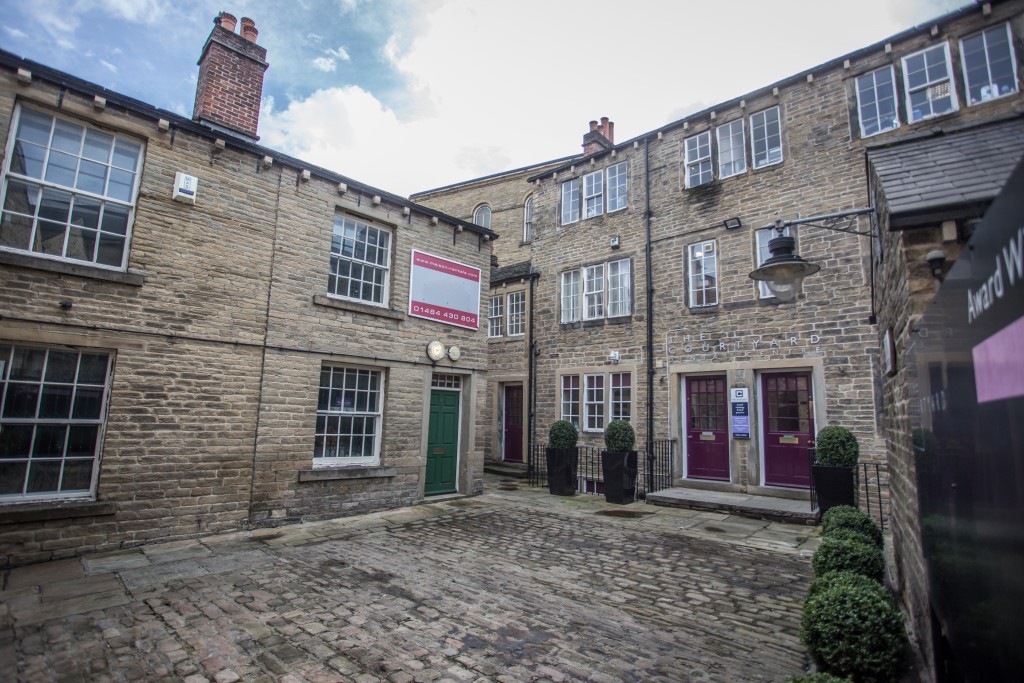 Since 2010, we have also invested a significant amount into making our practice the best possible for patient experience and treatment.
Investment into our staff in terms of training and numbers has been key to our success, and offering our patients the best service. We're proud to say our team has expanded to 15 people and we have plans to recruit further to help satisfy the demand from our patients.
Our regular investment into our state-of-the-art laboratory and CBCT bone scanning facilities, complete with three technicians on site in the lab at all times, ensures our patients get the best quality of service possible – and provides them with the information needed to allow us to provide a truly 360-degree patient experience.
We've also invested over £250,000 in new dentistry technology over the past few years. Because of this, we can now proudly say that we're the only practice in the north of England with a dentistry lab that houses this level of digital scanning, 3D printing and CAD CAM capabilities.
Earlier this year, we also acquired some new premises  right next to our existing practice. The 1,460 sq.ft. building will become our new implant clinic, with our existing practice turning into our flagship clinical academy once renovations have been completed on the new premises.
This continued investment is so we can offer what patients and those wanting to undertake cosmetic dental treatments need: a one-stop solution for any dental service they require.
Parliamentary Review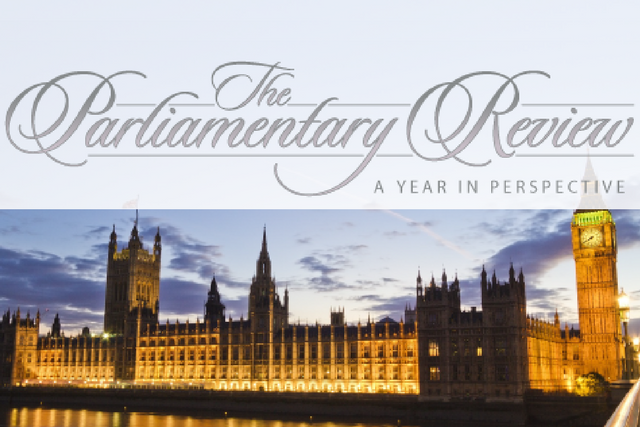 We mentioned it recently on our Facebook page, but we have been invited to represent the UK's private dentistry sector in the 2017 Parliamentary Review. The document, which aims to raise standards through showcasing best practice to the UK's leading officials, features organisations throughout the country offering personal insight into how they have achieved excellence in their field.
Everyone at The Courtyard is truly honoured to be considered, let alone invited to feature in this official government review. We will be discussing how we have achieved what we have so far, with points to discuss including our culture, standards, organisational strategy and much more.
We'll keep you posted with more details when the process is completed, but keep in touch with our social media channels to see any further updates.
Knowledge Sharing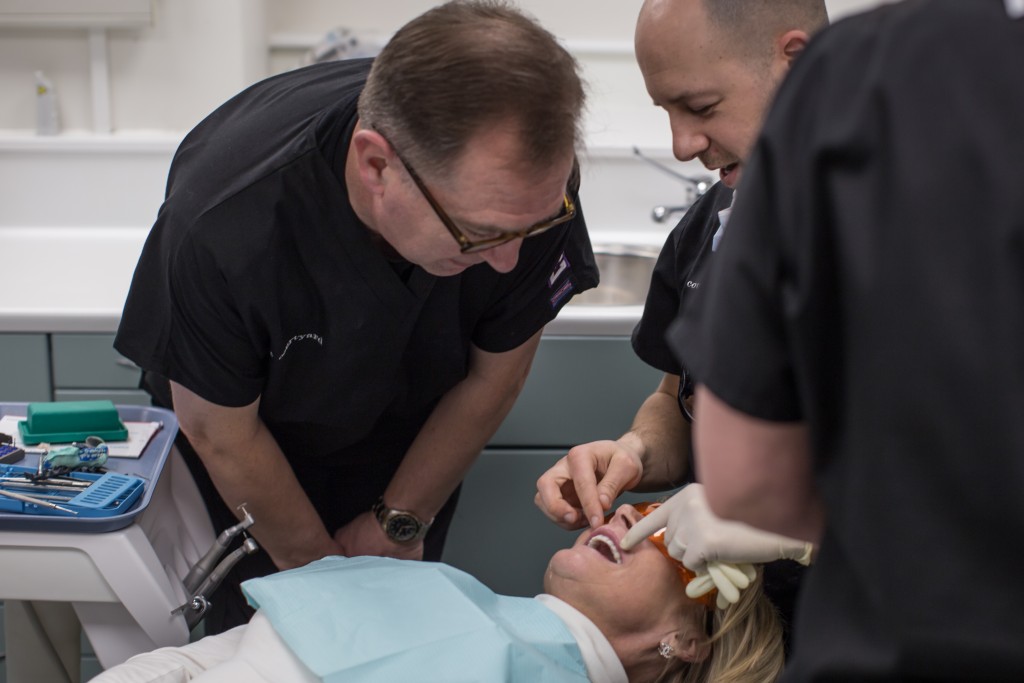 One of the things that we've learnt during our time as a cosmetic dentist practice is that knowledge is crucial to help improve the industry, be at the forefront of patient care, and offer the best level of service possible. That's why we took the decision to help others in our field improve their knowledge by offering a study club to local NHS practices in the area.
Our study clubs happen frequently throughout the year and cover a range of subjects. Our most recent offering was a three-part restorative series which looked at the entire process of our veneers treatment. The aim behind these is to give practices who don't have the equipment in their facilities a chance to understand the procedure by witnessing it first hand, as well providing top tips to take back to pass onto to other staff members.
We provide a CPD, as well as free drinks and food for coming too – after all, you can't learn on an empty stomach! If you're part of a dental practice and are interested in hearing more about the study clubs we offer, then get in touch with us here.
Reviews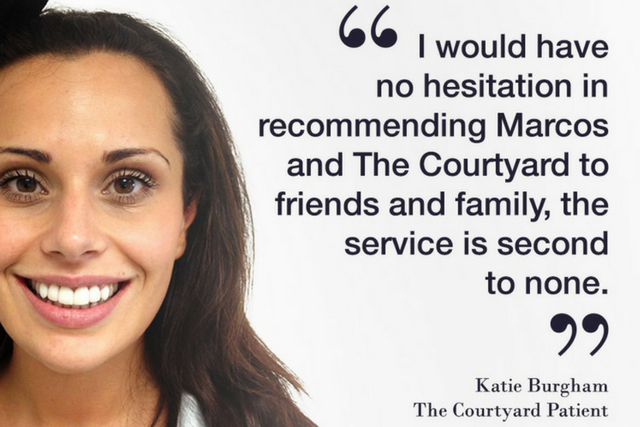 Something we can't be thankful enough for is the feedback we receive. We have over 1,200 registered patients on our books and, despite having a large number of patients with us, we are dedicated to supporting each of them with their dental needs and providing the best level of service possible.
We have strived to create a practice environment that is relaxed and enjoyable to visit, and have a team that are welcoming and put our patients first, so it's nice to see the fruits of our labour when we get a lovely review. Whether it's a thank you card, box of chocolates or even a simple thank you at the end of treatment, it means the world to our practice and our team members.
It's thanks to our patients that we're ranked first as the best dentist in Huddersfield on review site ThreeBestRated, and we get to put lovely reviews from previous and existing patients up on our website. A patient's feedback means everything to the practice, as we can learn where to improve and challenge ourselves further. This continuing and never-ending improvement mantra we use has been a driving force for our achievements.
We've come a long way since 2010, and even further since the practice started in 2001 – but we've got a long way to go, and lots of plans for new changes and improvements. However, it's nice to reflect and look back on what we've achieved so far, and it's certainly brought a smile to our face. With plenty to look forward to in the future, such as the completion of our new implant clinic and new faces planned to join The Courtyard team, there's a chance for bigger smiles very soon.