Big news from us here at The Courtyard – we're pleased to announce that we are now advisers to parliament for the private dental sector.
The news comes following the announcement that the practice appears alongside Prime Minister Theresa May in the Parliamentary Review – a series of documents published by Westminster Publications Ltd with the aim of sharing knowledge and raising standards.
Here, we'll look at what the Parliamentary Review is and what it means for our patients and referral practices, as well as a special offer.
What is the parliamentary review?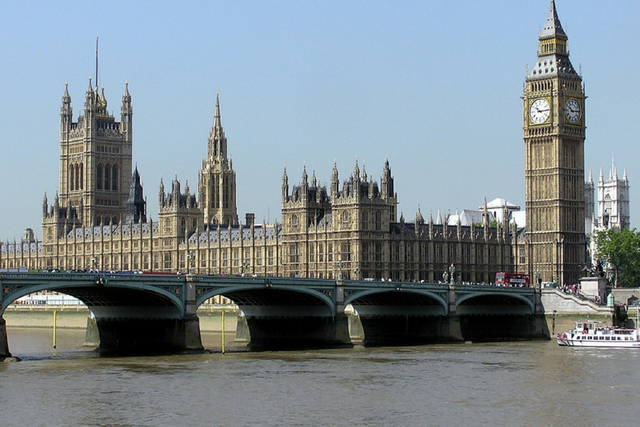 Established by former minister The Rt Hon David Curry in 2010, The Parliamentary Review is a series of independent publications which aims to share best practice among policymakers and business leaders.
Each edition focuses on a key governmental policy area, and The Courtyard features alongside the Prime Minister and a small number of outstanding organisations in a document that looks back on the year in the private healthcare sector and Westminster.
Across all policy areas, the Parliamentary Review is sent to over half a million leading policy makers, stakeholders in industry and other relevant individuals. The articles in the Review act as both a blueprint for success and a template for reform.
Commenting on this year's publication, the PM's former cabinet colleague, Sir Eric Pickles, Chairman of the Review, said "It has never been more important for government to hear the views of business and the public sector in a constructive forum. It is also a vital time to share best practice and progress."
The Parliamentary Review's executive director Daniel Yossman agreed, saying "The Courtyard and other hardworking organisations from across the country have come together to make the Review possible. It is my belief that innovation is contagious, if only it is given the platform to spread. It is the Review's purpose to provide this platform and I am confident we are fulfilling it."
What does it mean for our patients?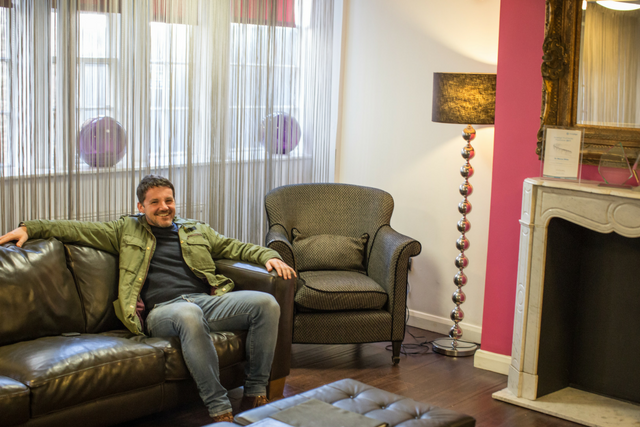 The Courtyard was recognised by the Parliamentary Review for its innovations in dental technology, the significant amount of investment we've put into offering patients the best quality dental treatment, and high levels of customer service.
By featuring in the Parliamentary Review, it further emphasises that we are leading the way with our treatment towards patient care, so you can feel confident that our treatments are on the cutting edge, setting the standard expected for the industry.
Also, with regular investment into our state-of-the-art laboratory and CBCT bone scanning facilities, complete with three technicians on-site in the lab at all times, we ensure our patients get the best quality of service possible, while providing all the information needed to allow us to provide a truly 360-degree patient experience.
We've also invested over £250,000 in new dentistry technology over the past few years. Because of this, we can now proudly say that we're the only practice in the north of England with a dentistry lab that houses this level of digital scanning, 3D printing and CAD CAM capabilities.
Marcos White, practice owner and lead cosmetic dentist at The Courtyard, talks about why the technology we have on site makes our patients more confident in treatment:
"These technologies, of which we are very much early adopters, have transformed the level of predictability in our treatments. Our temporary restorations are now of such high quality that new recommendations attend for consultation after seeing just these.
"As the quality of our outcome continues to increase, so does people's perceptions of these treatments. The potential risks are lessened, and more patients than ever are confident in making that first contact – even if they have had bad experiences at other practices in the past.
"We feel that we are close to being able to offer and deliver our personal vision of the future. No matter what your start point – crooked teeth, heavily restored teeth or no teeth at all – we can design your smile on screen, 3D print your temporary smile so you could walk away with it on your first treatment appointment, and have your final versions be delivered the very next visit."
Due to our technology simplifying treatments for our patients, we have now been able to reduce the pricing on our implants. Our same day teeth treatments, suitable for any patients who suffer from missing teeth, loose dentures, or have failing bridges, have benefitted from the investment in our technology – which means we can pass on the savings to our patients.
Originally priced competitively at £11,500 – all-inclusive, covering every appointment and every aspect of your new smile – using The Courtyard for your same day teeth treatment is now £8,900, a massive £2,600 saving. Not only that, our offering includes a five-year warranty on the treatment, which means any issues are dealt with at no additional cost.
To help make your savings more affordable, we also offer monthly payment options so we can find a solution just right for you – call now to arrange your free consultation. Any CBCT scans required to assess your bone levels are also entirely free of charge.
What does it mean for our referral practices?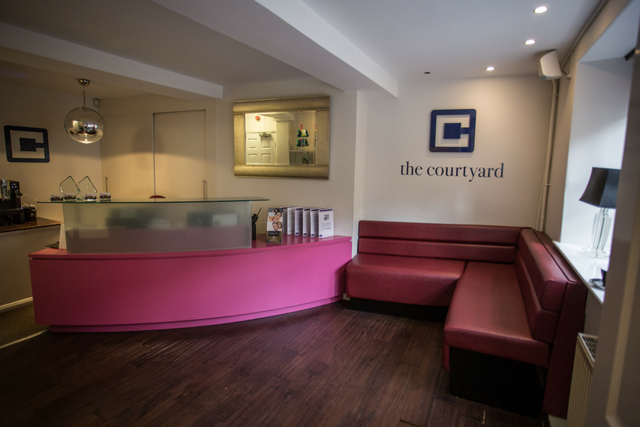 For our referral practices, you can rest assured that you're passing on your patients to a practice who are leading the industry when it comes to technology and patient care. We've been sharing top tips and advice fellow practices for years before featuring in The Parliamentary Review, through our study clubs that give a comprehensive introduction to treatments, so you have the tools to help educate your patients back in the practice.
Being committed to offering your patients the best experience is hard work, and sometimes you need some support – that's where we can help.
Leading the way for dental referrals in Huddersfield and beyond, we have placed over 1,200 successful implants, completed over 650 Invisalign cases, and handled countless complex restorative cases. We pride ourselves not only on first class-care, but excellent communication with referring dentists.
When your patients need to be referred for additional work that your practice doesn't have the capabilities to carry out, you want someone you can trust. Our 21st century referral process, using our simple but secure smartphone app, helps take the hard work out of referring patients, and we provide updates throughout any procedures – so you're always kept in the loop.
By becoming a referrer for The Courtyard, we can provide your patients with a free consultation. The patient still has you as a registered dentist, so we make sure you are fully informed of what has been discussed, and what choices have been made.
If your patient chooses to go ahead with any treatment at our practice, you still remain a big part of the conversation, will be kept in the loop of all aspects of treatment, and the patient will be discharged back to your care once all treatment has been completed.
If you're interested, see how we can help your practice today and work together for a truly first class experience.