Dentistry has changed a lot in a short space of time. Treatments that were impossible 15 years ago are now routine, and processes that might once have taken weeks have now become quick and easy.
This is particularly true for implants, one of the more in-depth treatments that most dentists will offer. The process and the technology have changed so much, even in the past couple of years.
If you've had bad experiences with implants or dentures before – things take too long, it costs too much for private treatment, and the results at the end of it just aren't quite right – well, we understand. But that's not the way things are anymore.
It's genuinely exciting to see how quickly the treatments we can offer have improved. They've become much more accessible, and the technology involved allows us to do so much more.
One of the essential developments – something we never even thought we'd be able to offer back when The Courtyard opened – is Same Day Teeth.
It's sort of exactly what it says on the tin – you can come in, have scans taken, have implants for all of your upper or lower teeth made, and have them all implanted in just a few hours. You'll walk out, quite literally, with a brand-new smile on your face.
Let's take a look at some of the key reasons why it's become such a popular treatment, and one that's really changing the way we approach implant dentistry.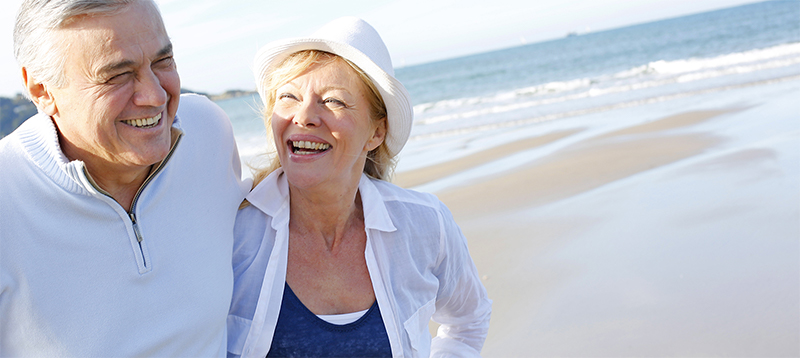 It's quick
It's not that we don't like having you come and visit us! But long, drawn out treatments over multiple visits only serve to make patient discomfort longer and more drawn out. When you're waiting weeks for your implants to be made, it's like you're left in limbo.
Even just a few years ago, the whole procedure of taking scans, designing implants, having them made and then fitting them took a long time – often because no one practice could easily and affordably specialise in all four steps of the process. Your teeth might even have had to travel half way around the world.
In fact, that's still true for many practices today. At The Courtyard, however, we've invested a lot in our on-site labs, so we've got everything we need all in one place. It means that, rather than waiting for weeks, having new teeth now takes as much time out of your life as going for an extended check-up.  It's probably even quicker than taking your car to the garage…
It puts the patients in control
Dentistry is an exact science. Procedures can be complex, and patients have to trust that what their dentist is telling them is the right choice for them.
And although decisions will always be made in a patient's best interest, it is possible that the end result might not be what they pictured – something we're sure has been responsible for many bad dentistry experiences in the past, particularly after such a long wait for implants to be ready.
The tech we use for our Teeth In A Day procedures takes away even the smallest possibility of this happening. The extent to which digital scanning has advanced means we can almost instantly show you a digital mock-up of exactly how your teeth will look by the end of the day.
Not happy? No problem! It can be modified just as quickly. We can use our software to literally design your smile in front of your eyes. It's all really visual, patients can be as involved as they like, and you'll know exactly what's happening at every single step.
It's more reliable
Dentophobia is a big issue for a lot of people, and we completely understand! We've spent a lot of time and energy on creating a practice where people can relax, and we'll always do everything we can to put our patients at ease.
Having a full set of implants in one day may sound pretty daunting, but the technology that allows us to do it actually makes it one of the most reliable services we can offer.
As mentioned above, you have complete control and see every element of your new smile on the screen first – but it doesn't end there. Every aspect of the procedure is carefully planned in advance, and modeled digitally, before it's carried out.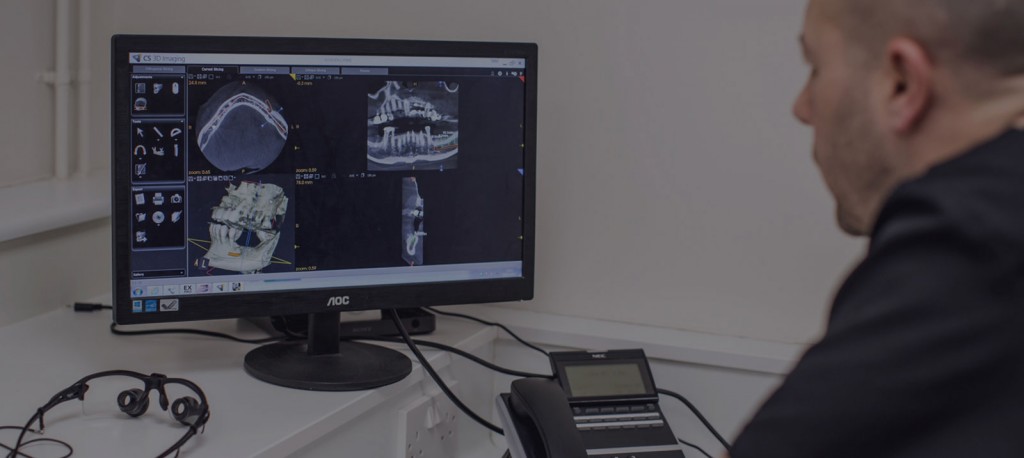 It's getting more affordable all the time
The technology involved, and the speed and efficiency with which the treatments can be carried out, means that we've been able to bring the prices down a huge amount.
What once might have cost £16,000 or more for one arch is now around half that much. At time of writing, we're currently able to offer Teeth In A Dayfor £8,900, when even just a year or so ago it was closer to £12,000.
However, it's important to remember that we're able to do this because, as we discussed earlier, we do everything in-house, using the latest technology to make things as accessible as possible. Prices across the industry will vary, so be sure to compare what different practices are offering when making your decision.
Many practices will offer finance on larger treatments such as this – at The Courtyard, for example, we offer 0% interest over 24 months, which means you can spread the cost of your implants in a way that suits you.
It's a huge boost to self-esteem and confidence
As much as we love the technology behind it all, the best thing about Teeth In A Day is, truly, how great it feels to see our patients walk out with perfect teeth, able to talk, laugh, smile and eat with confidence.
The massive impact that this can have on self-esteem for someone who's been struggling with dental issues is just incredible. It's definitely something to smile about!
Just see what one of our recent patients had to say after coming in for a Teeth In A Day treatment:
 All staff were amazing and very supportive. Everything was explained as it went along. I am very nervous at the dentist but they looked after me and I never felt a thing! I love my new teeth. 
Nicola Wilde, 57, Leeds.
We offer free consultations to anyone wondering if Teeth In A Dayare the right choice for them, so don't hesitate to get in touch if you'd like to find out more.