Technology makes everything quicker – and the same can be said for dentistry. Procedures that used to be difficult are now easier than ever before, thanks to new and innovative equipment. Patients can now see a visual representation of what their teeth will look like once finished before even starting – and treatments which once took years or months can now take weeks – or maybe even a single day.
Dental treatments are on a lot of people's minds – 29% of the UK suffers from regular dental pain, and it's understandable that we want quick fixes. But can you really get teeth in a day?
There's plenty of treatments out there with names like "teeth in a day", "smile in a day" or "same day teeth", and yes, you can have cosmetic dentistry that fixes issues that quickly – but it's not suitable for everyone.
Here, we'll look at what it's like to actually go through the process, who same day teeth treatments are best suited for, and how we can help.
Who are same day teeth suited for?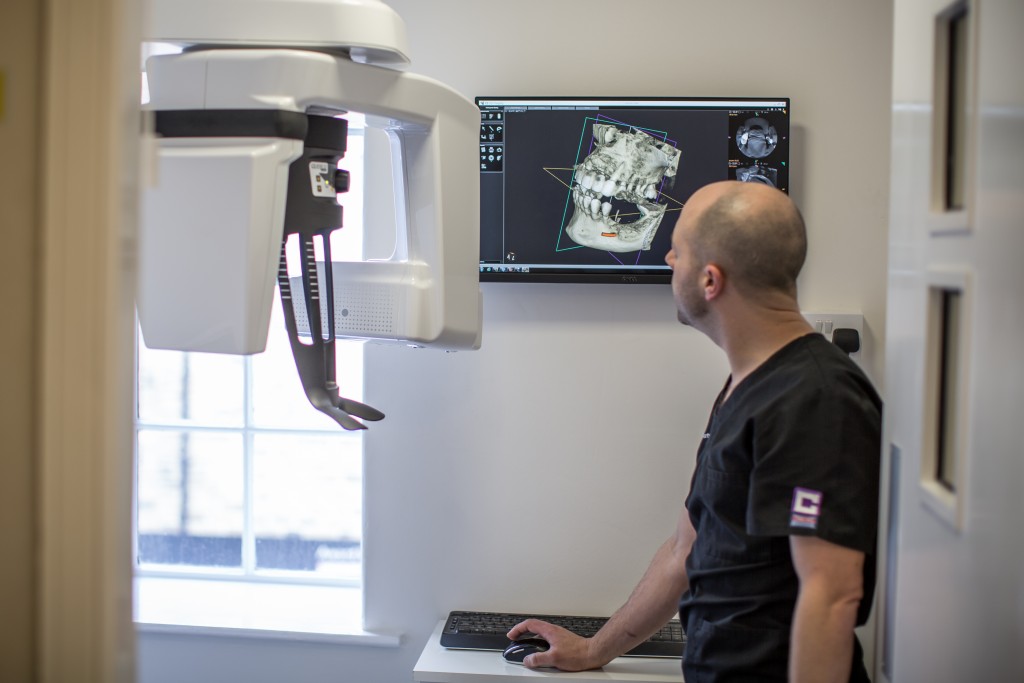 Same day teeth are recommended for any patients who suffer from missing teeth, loose dentures, or have failing bridges. From our experience, those who currently wear dentures are the most common patients for same day teeth services. Same day teeth help assist those who have low self-esteem due to bad-fitting, wobbly or loose dentures, which can cause problems with speaking and difficulty when eating.
For a lot of our patients, it's when they've finally reached their retirement age that they choose same day teeth. Patients have mentioned one of the main reasons they opt for the treatment is due to poorly fitting dentures, which slide around when they talk, and affect what they can eat.
The treatment is also recommended as an alternative choice to those who don't like the idea of wearing dentures, such as patients who have a failing bridge or have wobbly, loose teeth – which may be as a result of gum disease.
Other patients who may have missing teeth as a result of an accident, like our patient Matt, who lost his front teeth as a result of a wood chopping incident and needed instant results, can hugely benefit from same day teeth. But keep in mind that every accident is an individual case, and a qualified cosmetic dentist or oral surgeon would need to identify what's required in terms of treatment and healing periods following an accident.
The number of people opting for these implants is rapidly growing due to their effectiveness, long-term durability and high success rate. This means that you can choose to have the treatment, and walk out the very same day with teeth that function and look great right away.
There are plenty of other options which can help treat smaller dental issues, such as veneers and implants. We recommend booking a consultation with your dentist to discuss your options, and to do your research before going ahead with the treatment.
We also offer free consultations to anyone interested in same day teeth, so we're happy to help with any queries or questions!
Is it safe?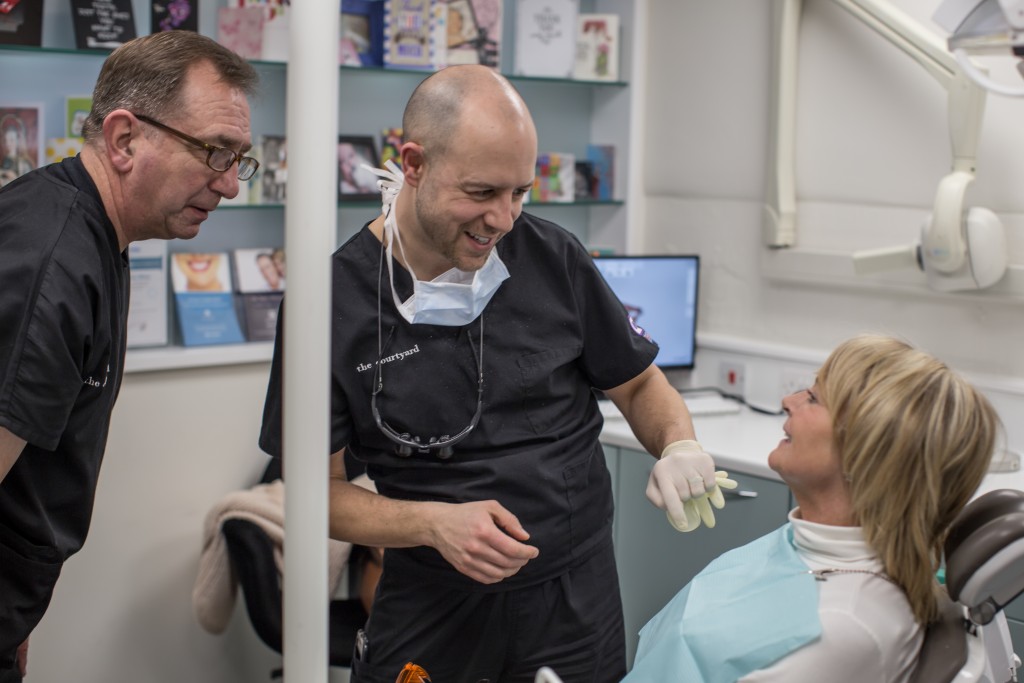 Same day teeth treatments are completely safe, as long as you're using a qualified dental practice, like the Courtyard, with experience in carrying out the procedure. Every situation for a patient is different, so there are a few things your dentist will consider before deciding if same day teeth is the best option for you.
Things such as bone density, your shape and type of gum, your bite, the amount of bone, the implant design and type, and the initial stability of the implants can have an impact on the treatment – so do book a consultation to discuss the best course of action.
Something else to consider is the equipment the practice has. Here at the Courtyard, we are able to paint a better picture of the outcome. With our CBCT bone scanning facilities and in-house dental laboratories, we can help identify issues before starting the treatment. It's these services that can make a significant difference for patients.
We understand that every patient may want their teeth to be amended instantly, but there are other, longer-term treatments available which can help at a reduced cost.
If you're not in a rush, be sure to look at other options too – but remember that, whatever you choose, experience is key. We have completed over 1,200 successful implants since 2012, with a 99.9% success rate over the last three years, so we know experience is crucial when it comes to same day teeth, given the short timeframe and complexity of the procedure.
What to expect from the treatment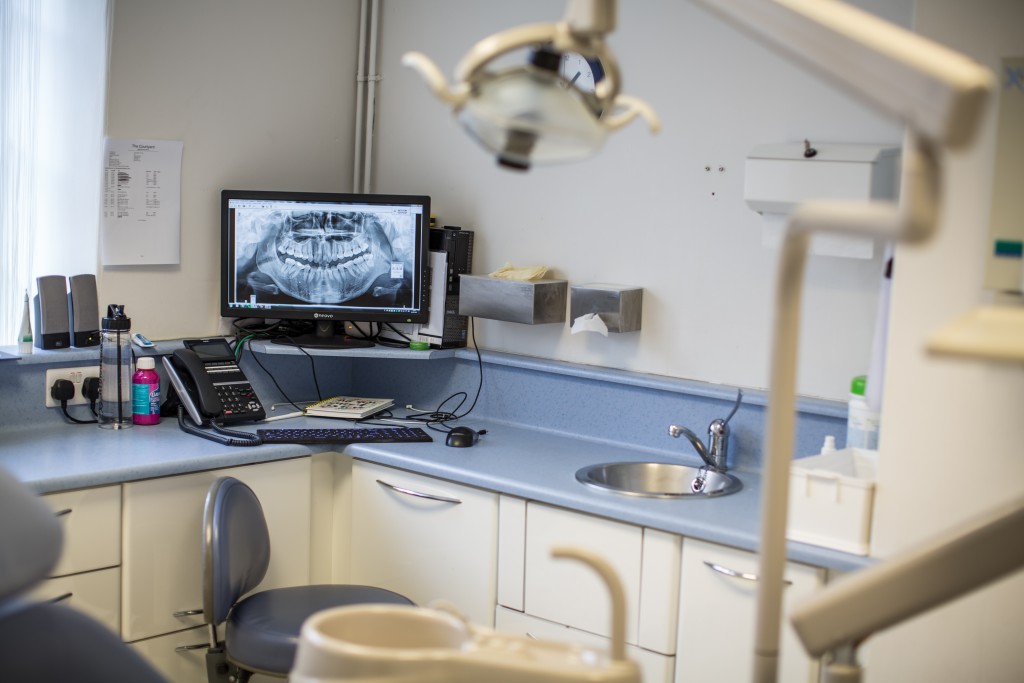 During the procedure, four to six implants are placed into the jaw, along with a component that connects a ready-made arch of teeth. It's the process of 'splinting' the implants together that gives them the strength to function right away, without any additional risk to the success of the treatment.
The entire procedure is usually completed in half a day (morning or afternoon) and can all be done under local anaesthesia. Any discomfort (if any) from the procedure is usually very minor and temporary. Your chosen clinic's support staff should not only provide you with pain relief, but call you the next day to check in on you – as standard.
You will experience some discomfort and swelling for three days after the treatment, but after that you'll be good as new! The remaining process of fabricating your long-term implant bridge does take additional appointments over the following months, but at no point will you be without a secure set of teeth for smiling, talking, and eating.
The team then finish your treatment by going through the appropriate training to care for your new teeth, and the need for ongoing checks. All the after-care is tailored to ensure that your treatment is successful in the long-term and doesn't cause you any problems in the future.
What about the costs?
Our same-day teeth treatments were originally priced at £11,500 – and this is all-inclusive, covering every appointment and every aspect of your new smile –  but we're now able to provide our same day teeth treatment for £8,900, a massive £2,600 saving.
The saving has come as a result of our investment in new technologies, which has simplifyed the treatment for our patients, allowing us to reducing the pricing of our implants.
Our offering also includes a five-year warranty on the treatment, so that any issues are dealt with at no additional cost.
We also offer monthly payment options, and our most popular finance package features a deposit – with the rest payable on the clinic's zero per cent interest finance over 24 months at a monthly cost of £368. Call now to arrange your free consultation. Any CBCT scans required to assess your bone levels are also entirely free of charge.
We can help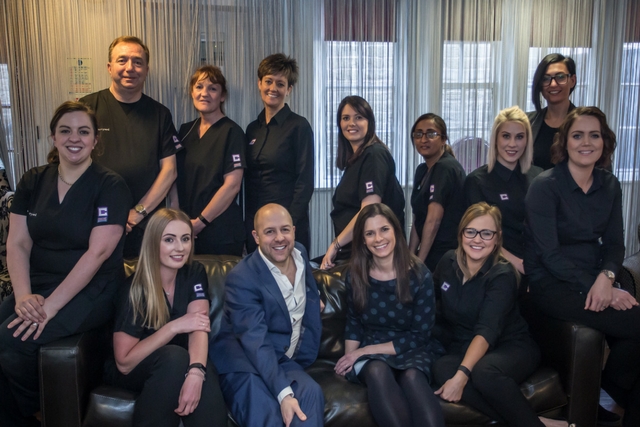 We've been offering same day teeth for three years now and, in that time, we have completed over 1,200 successful implants, with a 99.9% success rate over the last three years. Our experience and knowledge in providing same day teeth has built The Courtyard a strong reputation as one of the best providers in Yorkshire to offer such a high level of service to our patients.
Our belief is that people shouldn't have to suffer with the issues that have previously come with ill-fitting dentures. That's why the team has worked hard to develop techniques that can eliminate these problems, as well as putting together zero per cent finance packages to make affording these treatments as easy as booking a holiday or buying a car.
Our regular investment into our state-of-the-art laboratory and CBCT bone scanning facilities, complete with three technicians on site in the lab at all times, ensures our patients get the best quality of service possible – and provide you with the information needed to allow us to provide you with a truly 360-degree patient experience.
We are also currently completing, on average, two cases a month for patients, so you can feel confident there is a practice that can support you with this big decision.  If you're thinking of going ahead with same day teeth, the best bet is to contact our team online, or by calling 01484 432 855, to arrange a free consultation to discuss what's best suited for you, as well as our affordable payment plans.